At C & E Acquisition Group, we adhere to the highest standards of compliance and professionalism in seeking resolution with consumers of their past due accounts. Our approach, while not unique, is genuine and it permeates the entire organization. Our approach is to have empathy for the consumer's situation and we attempt to collaborate with them to attain a mutually beneficial result.
Corporate Level
All appropriate licensing and bonding required in all jurisdictions
Hardened and secure technology infrastructure with documented processes for management of consumer information
Errors & Omissions and Data Breach insurance coverage
ACA Certified with appropriate compliance disclosures and transparency
A Rated with the Better Business Bureau (BBB)
Operational Level
100% call recording
FDCPA and HIPAA certifications of all personnel
Small team concept with dedicated management and strong sense of accountability
Documented complaint resolution process
Proactive approach to engaging the responsible party
C & E and its parent company, Diverse Funding, are privately held and managed by the investing partners. Compliance is not delegated to a project team or a committee. It is central to all aspects of our operation and we welcome you to visit our operation center and see for yourself.
For comments and questions about Compliance, contact:
Mike Boyle

Certification No. P1309-1004

Dave Maczka

email address

Certification No. P1510-1143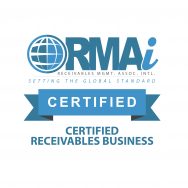 Consumer Education Resources are available at: Receivables Management Association Consumer Resources