C & E Acquisition Group LLC is based in Bel Air, Maryland. Founded in 2008, our initial focus was on acquiring consumer debt, including credit cards and retail loans.
Recognizing the myriad of changes that impact healthcare providers such as narrowed operating margins, increased patient responsibility and expanded privacy and collection regulations, we applied our experience in consumer collections to the healthcare market.
Specifically, we acquire medical debt in late stages of the revenue cycle focusing on self-pay and patient responsibility balances. We manage more than a million patient accounts totaling more than $1 billion in receivables. Our approach includes fully evaluating and addressing the existing billing and collection processes for each client and developing an effective and consistent strategy to improve their bottom line.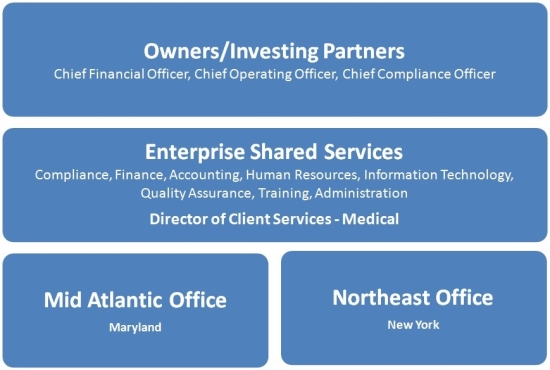 Our patient-centric approach is fully HIPAA and FDCPA compliant. We are an A-Rated agency with the Better Business Bureau. Adhering to the highest standards in compliance, privacy and professionalism, we leverage our technology, proprietary analytics and operational expertise to guarantee performance to our clients.
C & E Acquisition Group specializes in medical debt purchasing. If you are a hospital or healthcare provider looking into selling your bad debt then contact us today.
Affiliates